The DEFCAD site shows the following:
DEFCAD files are being removed from public access at the request of the US Department of Defense Trade Controls.

Until further notice, the United States government claims control of the information.
We do not know if this is real or not. There was a similar spoof done on April 1st.
Link to April 1st spoof story "Breaking: Defense Distributed website seized, Cody Wilson arrested on conspiracy charges!"
We will learn more in the next few hours. This may be real.
©2013 by Dean Weingarten Permission to share granted as long as this notice is included.
Update: better image from the DEFCAD site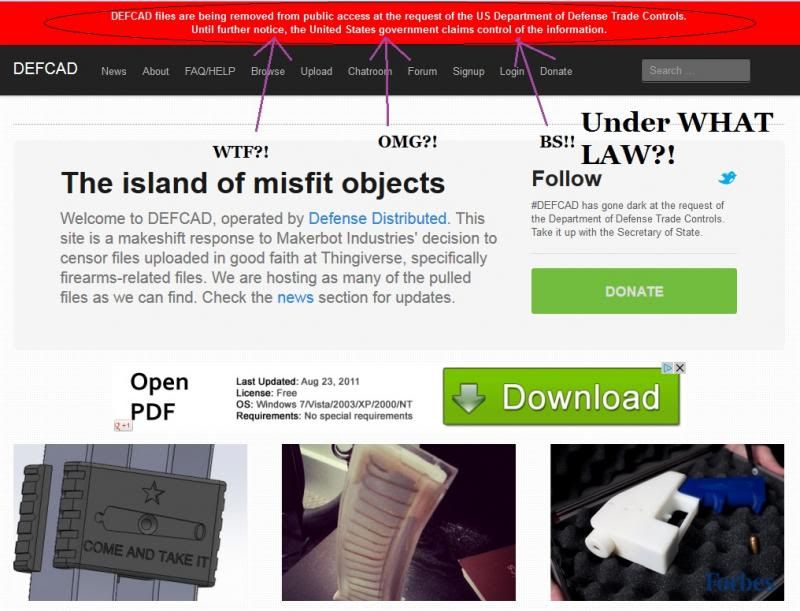 The additions were made by a poster at freerepublic.com.